Colorado Springs Disaster Cleanup | Asbestos Removal Colorado Springs – Asbestos Abatement & Cleanup Services
Colorado Springs
Asbestos Cleanup
Disaster Cleanup Services of Colorado Springs provides asbestos removal services for both residential and commercial properties in the Colorado Springs area. Our team is fully certified, licensed, and insured for all of your asbestos needs. We have the proper equipment and knowledge to test and remove asbestos from your property safely. For more information on our removal or disaster cleanup services, give us a call today!
The Dangers
of Asbestos
Asbestos has been used in construction materials for centuries. Over the past few decades, asbestos has been sown to cause dangerous health effects. Asbestos exposure is real and causes significant health problems. Asbestos exposure can cause respiratory problems, cancer, and even death. If you are unsure if your home or business has asbestos, contact Disaster Cleanup Services of Colorado Springs. Asbestos testing and removal should only be completed by a licensed professional, as asbestos exposure is so dangerous.
Asbestos Removal
Asbestos removal is a complicated process.
Asbestos can be in
Construction Materials
Including: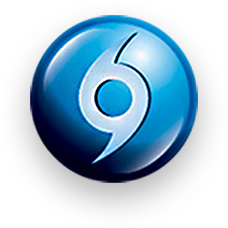 Disaster Cleanup Services of Colorado Springs works closely with our clients to ensure complete safety during asbestos removal. The property that we are working on must be vacated for the time we provide asbestos removal services. Asbestos fibers are tiny and can easily be ingested. Our team has the proper equipment suits, and masks to ensure that asbestos fibers do not float from one place to another through the air. We secure all asbestos and dispose of it properly.
Never attempt to remove asbestos yourself. Asbestos can kill you and can expose your entire family. Call a professional before doing any remodels or if your home or business is older!
Colorado Springs Disaster Cleanup
Colorado Disaster Cleanup Services of Colorado Springs is one of the most respected and experienced restoration and disaster clean up contractors in the Colorado Springs, Colorado area.